In registration process of rtApps (rtCPMS, rtHome, rtSurvey) the error "Cannot connect to Global RT-Center" can occur, as below image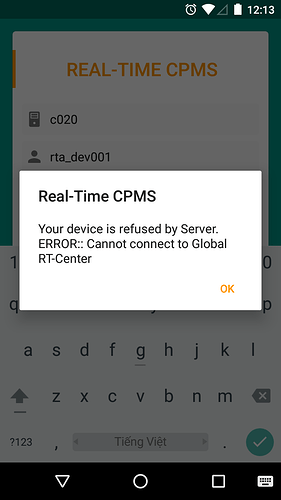 This error usually because of SSL error. So, Please check the Date/Time Settings on your device, it may be set to the time too far to the past.
If the issue is not solved after the Date/Time Settings is correct. Please use any web-browser app installed on your device to access the https://rtcenter.org website. Then capture the error page and ask Developer or System admin to help you.