The main screen of the app has 9 items as shown below: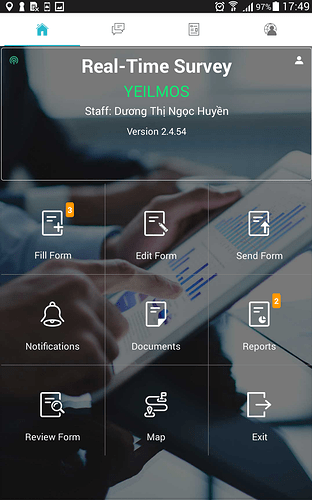 Fill Form: Select the questionnaire to input
Edit Form: Edit the content that has been automatically saved in case users unexpectedly and temporarily pause inputting the data set.
Send Form: Send the data that has been 100% completed.
Notification: Get notifications from the system.
Document: Receive document including text and images from the system.
Report: Receive reports from the system
Review form: Review the content that has been completed or sent.
Map: Position enumerators
Exit: Exit rtSurvey application.