To recharge account, go to Billing Page, choose Make Payment tab. There are two methods to recharge account: credit cards and bank wire transfer.
1. Credit cards method
Choose amount that you want to recharge and click Pay now button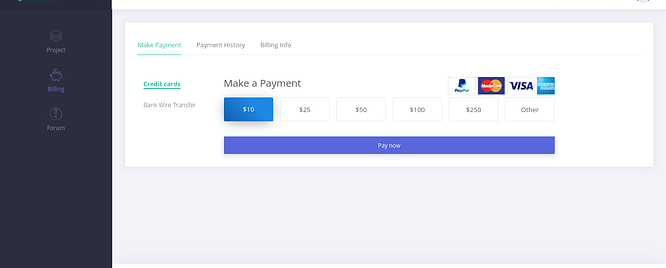 The system will automatically redirect to the PayPal payment page. Here, you can choose to recharge using your paypal account or with your credit card.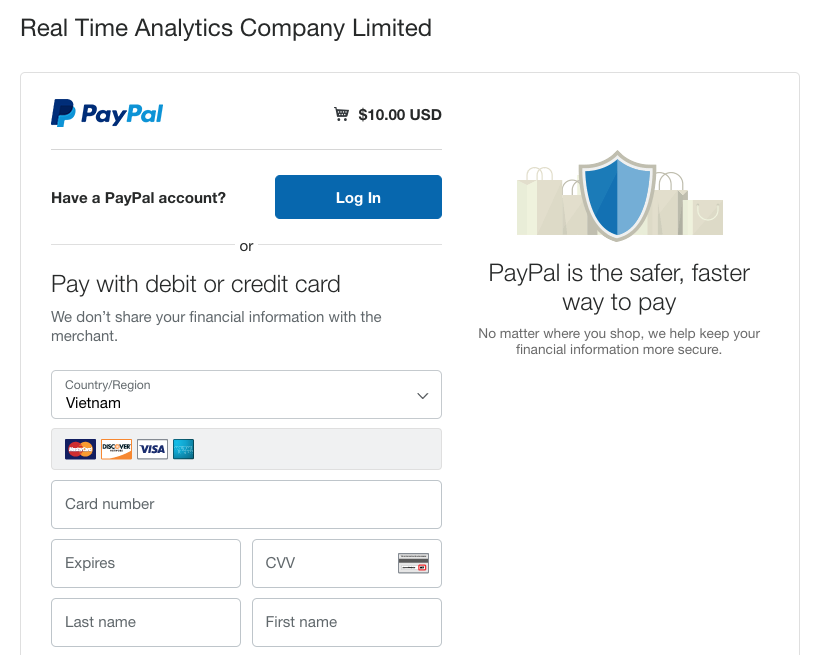 2. Bank wire transfer method
Choose Bank Wire Transfer on the left menu as below image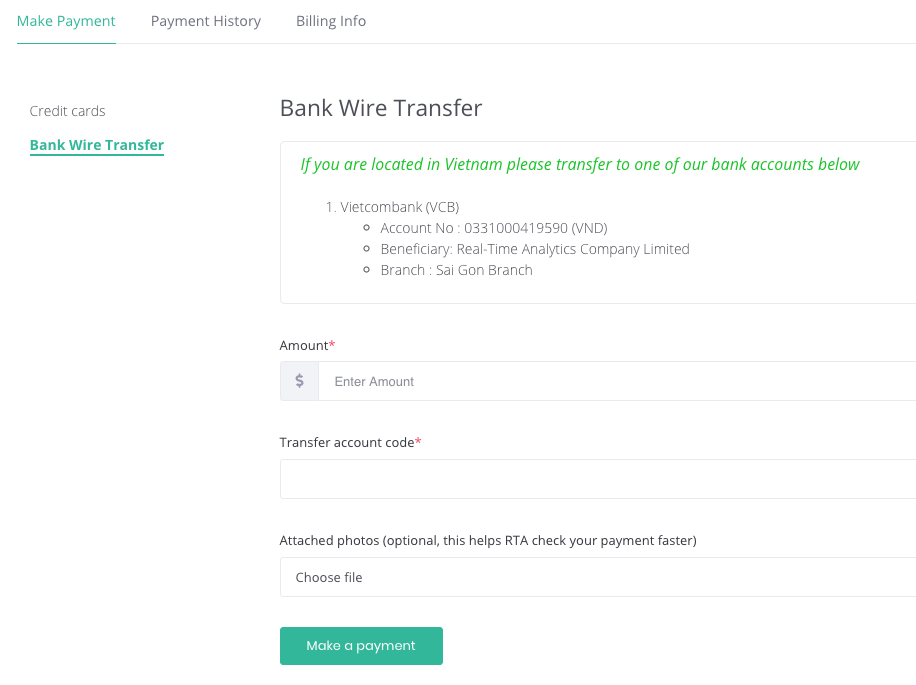 Transfer funds to RTA's bank account with account information as above.
After the transfer is successful, enter the information such as the Amount and Transfer account code that you transferred (required). Besides, you can attach photos or pdf files of your transfer information so that RTA can easily check and confirm. Finally, click Make a payment button.
Wait for the RTA accounting department to check the transfer information. If the information is correct, the accounting department will confirm that your cash transfer transaction is successful and the money will be returned to your account.
Payment history
To review your recharge and billing information, go to Payment History tab on the top menu as below image

Click Detail button you can see detail information of the bill.