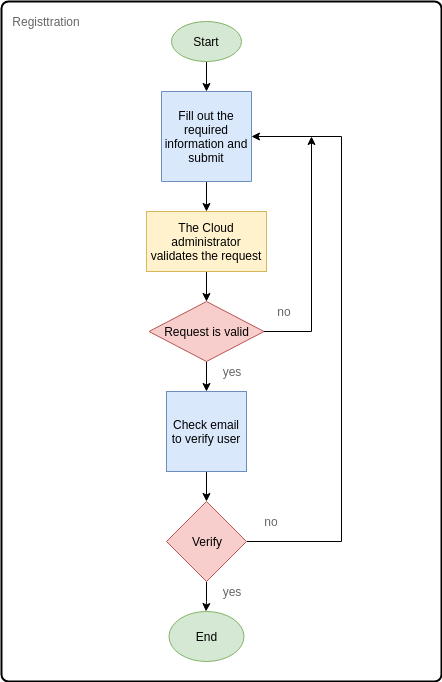 Go to Sign Up Page, fill out the required information in the form below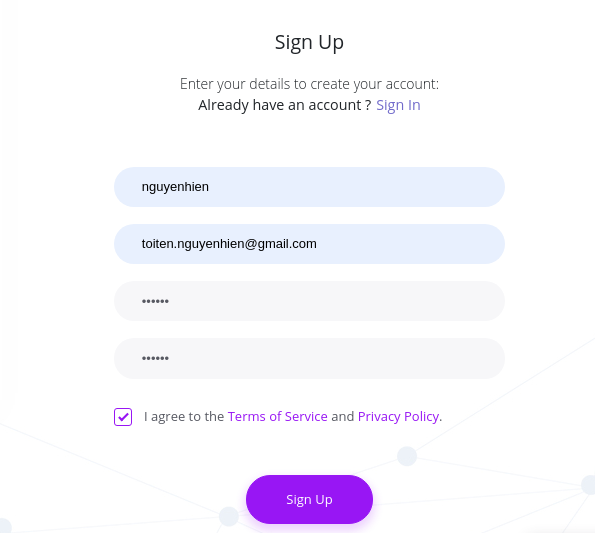 If the Username, Email, Password or Confirm Password are blank, the error message will be " This field is required. "
If the Username already exists, the error message will be " This username has already been taken. "
If the Email are invalid about format (Ex: "abc.gmail.com" is not contain "@" characters), the error message will be "Email Invalid "
If the Email is not real, the error message will be " Email Invalid " when you click Sign Up button.
If the Password has a length less than 6, the error message will be " At least 6 characters. "
If the Password and Confirm Password don't match , the error message will be " Passwords don't match !!!. "
If you do not check to "I agree to the Terms of Service and Privacy Policy." checkbox, the error message will be "Please agree our term and conditions "
Click Sign Up button to complete the account registration. Then, go to the mailbox that you registered above to verify your registration.
The verify link will expire within 24 hours. If the verify link expired, you can click "Resend Code" button to get new verify email.

Besides, You can also click Sign In to go to Sign In screen.